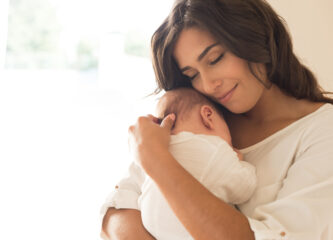 Most surgeons advise new mothers to wait at least six months before undergoing a Mommy Makeover, a treatment plan which incorporates multiple aesthetic procedures to improve the areas commonly affected by pregnancy. This timeframe offers a general rule of thumb for women who are considering the combination surgery, but many factors can affect the best Mommy Makeover timing for your individual needs, including:
Your child's needs: Infants and toddlers often need to be picked up or held as children, meaning it may be a good idea to wait until your child is slightly more independent before you undergo surgery. Many cosmetic procedures prohibit lifting anything over five pounds during the recovery period, so patients may postpone their Mommy Makeover for a few years until their child is old enough to not require hands-on supervision.
The types of procedures you're interested in: Some surgeries are more invasive than others, and therefore may require a longer waiting period before they are safe to pursue. In general, procedures like liposuction and breast augmentation may be able to be performed sooner than a tummy tuck or other more extensive surgeries.
Whether you're nursing or breastfeeding: The breasts continue to change shape while actively breastfeeding, so some patience may be required while the breasts stabilize after nursing.
Your weight loss goals: The outcome of a Mommy Makeover is typically most successful when patients are at or near their ideal weight. While waiting to undergo your surgery, it can be advantageous to use this time to lose additional weight gain caused by pregnancy.
Ultimately, the best time for each patient to undergo their Mommy Makeover varies according to their unique circumstances. Board-certified plastic surgeon David Bottger, MD can help you obtain a more accurate picture of your surgical timeline once he assesses your needs in person. If you have any questions about treatment, or if you are ready to schedule a consultation to discuss your goals with Dr. Bottger, please contact our office today.