As any mother knows, pregnancy can take a huge toll on the body. Pregnancy causes stretching of the abdominal muscles and skin, in addition to naturally causing the body to accumulate fat deposits. While the effects of pregnancy are natural and even healthy for the baby, they can permanently alter a woman's figure. For this reason, many women choose cosmetic surgery to restore their pre-motherhood appearance and regain the self-confidence that comes with having an attractive body shape. Offering patients the ability to treat multiple concerns simultaneously, a Mommy Makeover is a combination treatment plan designed to resolve the aesthetic concerns caused by pregnancy and nursing. This personalized series of treatments is intended to address the areas most affected by the rigors of childbearing, such as the abdomen, breasts, and regions of the body prone to excess fat accumulation
There are several body contouring options for repairing the effects of pregnancy on the body. The key elements of a Mommy Makeover generally include breast augmentation, breast lift, liposuction, and/or abdominoplasty (tummy tuck), but each patient's treatment plan is completely tailored to their individual concerns.
Why Undergo a Mommy Makeover?
Pregnancy can have a dramatic impact on your figure. Many experience concerns that cannot be addressed with natural remedies, like healthy eating and regular exercise. Your appearance after having children often depends on several factors outside your control, including:
Age
Genetics
Weight gain during pregnancy
When it comes to simply maintaining your health, it's important to work out and eat well. Both can help restore your pre-pregnancy body, but if you are unable to attain the results you desire, a Mommy Makeover can be highly effective.
Who is a Candidate for a Mommy Makeover?
While pregnancy and motherhood will change your life forever, these experiences do not need to permanently change your figure. Just because you have children doesn't mean you must accept the negative effects of pregnancy as lasting changes to your appearance. If you are unhappy with the physical transformations caused by pregnancy and wish to restore your pre-baby body contour, a Mommy Makeover may be the perfect cosmetic treatment to achieve your aesthetic goals.
Those who are considering a Mommy Makeover should be:
Healthy, with no serious medical conditions that may impede the healing process
Interested in pursuing more than one cosmetic procedure
Finished with childbearing and breastfeeding, as future pregnancy or nursing after a Mommy Makeover can reverse the results of surgery
Willing to maintain realistic expectations of what can be achieved with surgery
Dr. David Bottger, our Philadelphia plastic surgeon, will listen to your concerns and inform you of all your treatment options, as well as the risks and benefits of each procedure. During a consultation, he will help you determine whether a Mommy Makeover is the best solution to your concerns at this stage in your life.
What Will My Mommy Makeover Consultation Be Like?
Dr. Bottger is committed to listening to your needs and goals during your consultation. When you visit our office, you and Dr. Bottger will have an open conversation—you will not solely listen to what our team has to say without the opportunity for response. Instead, you'll have a chance to ask questions, share your concerns, and talk about your goals for surgery. This communication is vital to establishing patient-doctor trust and achieving a mutual understanding of what you hope to achieve.
A well-informed consultation is particularly important when it comes to the Mommy Makeover. Every woman in Philadelphia is unique, therefore every Mommy Makeover treatment plan must accurately mirror the unique needs and goals you present to our practice. We will custom-tailor your Mommy Makeover to ensure this combination treatment is right for you. Mommy Makeovers typically consist of some combination of breast enhancement and body contouring procedures, such as abdominoplasty, liposuction, breast lift surgery, and breast augmentation. Your treatment plan will likely not comprise every single surgery, but we will work from this list to find the combination that helps you achieve the pre-pregnancy figure you desire.
What are My Treatment Options for a Mommy Makeover?
There are many different procedures that can be incorporated into a Mommy Makeover and Dr. Bottger will work with you to develop the best treatment plan to comprehensively address your concerns. Depending on your preferences and the types of procedures you choose to undergo, a Mommy Makeover can take place during one operation or over multiple stages. The most common Mommy Makeover treatments include:
Mini Tummy Tuck
As an abbreviated form of a regular abdominoplasty, a mini tummy tuck may be right for you if you have a minor amount of fat or loose tissue below your navel that prevents you from having the slim, toned appearance you desire. Unlike the full procedure, a mini tummy tuck will only smooth and tighten skin below your navel rather than addressing your entire abdomen. A small incision is made above your pubic region to remove loose skin — this may be complemented by liposuction to remove excess fat if necessary. The belly button is usually not repositioned during the procedure. While often an excellent treatment option, a mini tummy tuck is not right for everyone and Dr. Bottger will help you determine whether this is the best technique to achieve your goals.
What is Recovery From a Mommy Makeover Like?
After a Mommy Makeover, most patients require a one- to three-week recovery period before they can fully return to their daily routines. The exact amount of downtime you will need before resuming normal activities will depend on the procedures included in your treatment plan, as well as the rate at which your body naturally heals. During recovery, you can expect swelling, bruising, and a general feeling of soreness— these reactions should gradually subside as time passes, and oral pain medication can help manage your symptoms in the meantime. Plenty of rest is encouraged while the healing process progresses. In addition, heavy lifting and strenuous exercise should be avoided for at least four weeks after your Mommy Makeover. Dr. Bottger will give you recovery instructions specific to your unique treatment plan once he sees you in person.
Mommy Makeover Recovery Tips
The ability to properly heal after a Mommy Makeover is essential to optimizing the final results of surgery. Due to the extensive nature of a Mommy Makeover treatment plan, as well as the busy lifestyle typical of mothers, the recovery period for this combination surgery is often unique from other cosmetic procedures. As such, many women find the following tips helpful in preparing for their upcoming Mommy Makeover: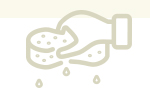 Enlist help for routine chores and household tasks during the first few days after surgery to leave yourself plenty of time to rest.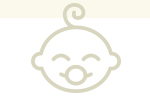 Arrange for help with childcare duties—including supervision, pick-ups and drop-offs, errands, or preparing meals—during the first week of recovery.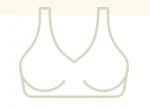 Wear any compression garments, bandages, or surgical bras for the appropriate amount of time prescribed by Dr. Bottger in order to minimize swelling and encourage the healing of your new body contours.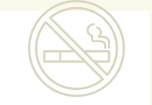 Do not smoke after surgery, as smoking can decrease blood circulation, prolong the recovery process, and interfere with wound healing.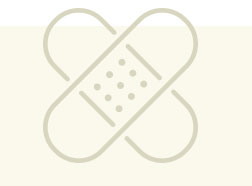 What Will My Mommy Makeover Scars Look Like?
The scars left behind from a Mommy Makeover will resemble the incisions used during surgery, with the size and shape of each scar contingent on which procedures were part of your treatment plan. For patients who received breast surgery, the scar will either blend into the borders of the areola or the lower breast crease. Or, if a breast lift is required, the scar can either appear in a "keyhole" shape around the areola and towards the breast crease, or mirror an inverted T-shape over the areola and along the breast fold.
Tummy tuck patients can expect a low scar extending from hip to hip above the pubic hairline, which should be easily hidden by underwear or a bikini bottom. An additional scar may appear discreetly around the belly button, depending on your needs. Scars from liposuction are generally very small and exist near the areas treated for fat removal. Dr. Bottger will inform you of what to expect with regard to post-surgical scarring when he sees you in a consultation.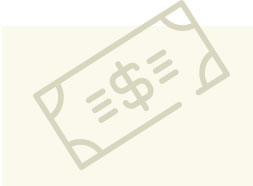 How Much Will a Mommy Makeover Cost?
The price of a Mommy Makeover depends on a number of factors, with the cost fluctuating from patient to patient depending on each individual's unique needs. In general, your Mommy Makeover expenses will be determined by:
The procedures incorporated into your treatment plan
The complexity of each surgery
Whether breast implants were utilized
The surgical technique used during each procedure
Your cost estimate will also be comprised of fees for the anesthesia, surgical facility, surgeon, and pre- and post-operative care. While it is impossible to accurately determine the cost of a Mommy Makeover without evaluating your concerns, the price of treatment can vary depending on your needs. Our patient care coordinator will provide you with a personalized quote, as well as your payment options, after your consultation with Dr. Bottger. To ensure a Mommy Makeover remains affordable to all who desire it, our practice accepts plastic surgery financing through CareCredit®. This leading healthcare lending company offers low- to no-interest payment plans for qualified applicants who would like to pay for their Mommy Makeover in installments, rather than a lump sum. For more information, please don't hesitate to reach out to our practice to speak to a member of our team.
When is the Best Time for a Mommy Makeover?
Many moms wait several years after giving birth until their child is more self-sufficient to undergo a Mommy Makeover, but postponing surgery for a minimum of one year is a good place to start. In that time, try to lose as much of your pregnancy weight as possible. Your body needs to recover after giving birth and it will take some time for your breasts to return to normal after breastfeeding. The abdomen also needs time to contract. In general, the better shape your body is in before surgery, the more successful your results may be. You should also wait until you're finished having children to undergo a Mommy Makeover. While pregnancy after a Mommy Makeover is still possible, it could potentially reverse the results.
The best way to find out whether you can safely undergo a Mommy Makeover is to schedule a consultation at our Philadelphia practice. The most ideal timing may depend on which procedures you are interested in and your own preferences. With regard to tummy tuck surgery, this form of body sculpting is an invasive procedure that requires ample recovery time. For this reason, it's important to wait until your child is slightly independent and does not need to be consistently held or picked up before pursuing surgery.
Choosing the Right Mommy Makeover Surgeon
Plastic surgery can be a powerful way to improve your appearance and confidence so you look and feel your very best. When performed by a highly skilled, board-certified plastic surgeon, your procedure is likely to be completed safely while delivering the exceptional results you desire. However, it's important to remember that any type of surgery comes with certain risks. In abundance of caution, you should do the necessary research before choosing to move forward with your desired plastic surgery procedure. The skill and experience of your cosmetic surgeon will play an important role in achieving the best possible outcome and reducing the risk of complications. Therefore, make sure to:
Research your plastic surgeon's credentials and board certification: Always choose a doctor who is certified by the American Board of Plastic Surgery (ABPS) to ensure he is highly trained and experienced in the field of plastic surgery.
Learn about the accreditation of the facility where your procedure will be performed: According to the American Society of Plastic Surgeons (ASPS), accredited office-based surgical facilities have a comparable safety record to hospitals; however, surgical facilities that are not accredited may place you at an increased risk of complications.
Ask about your plastic surgeon's experience with Mommy Makeover procedures: Ideally, your plastic surgeon should perform Mommy Makeovers regularly and stay up-to-date on the most advanced techniques.
Understand the risks associated with your Mommy Makeover, as well as the various ways you can help reduce these risks: One of the easiest ways to reduce your risk of complications is to quit smoking prior to your procedure. Smoking reduces the blood supply of the tissues and adversely impacts your ability to heal. While the ASPS website advises you to avoid smoking two weeks prior to your procedure, it's best to quit at least one month before surgery for best results. You will also need to refrain from smoking until your recovery is complete.
Consider your lifestyle when determining whether to move forward with plastic surgery: For example, women who lead a very active lifestyle are still suitable candidates for breast augmentation, but they may benefit from a smaller implant size so it does not adversely impact their athletic activities. Similarly, those choosing to undergo liposuction or a tummy tuck should ensure they're able to maintain a stable weight before moving forward with their procedure.
If you are interested in plastic surgery in the Philadelphia area, please contact Dr. David Bottger today to schedule your initial consultation.
Additional Mommy Makeover FAQs
Should I get a Mommy Makeover or a body lift?
A Mommy Makeover and a body lift are both combination treatment plans designed to address multiple areas of the body. Dr. Bottger will need to evaluate your concerns in person before advising you on an ideal treatment option; however, individuals who are good candidates for a Mommy Makeover generally desire some combination of breast and body surgeries. Patients well-suited for a Mommy Makeover also typically have mild to moderate excess skin/fat around the breasts, abdomen, and lower body. Those who have more significant excess skin due to massive weight loss or bariatric surgery usually achieve better results with a body lift, which can be pursued to reshape the buttocks, thighs, and/or abdomen.
Can I preview my Mommy Makeover results?
Thanks to our state-of-the-art 3D imaging technology, you can now see a virtual preview of your potential surgery results during your consultation! The Crisalix® Virtual Aesthetics software at our practice allows Dr. Bottger to simulate the possible outcome of many different breast procedures, such as mastopexy and breast augmentation, using your actual photos.
Will my Mommy Makeover take place in one surgery?
It depends on the combination of procedures that make up your treatment plan. Certain cosmetic surgeries can be completed simultaneously during one operation, while other more invasive procedures may need to be performed at a later stage to achieve the best quality of results. Patient safety always dictates how many procedures can be performed at one time. You will be able to gain a better idea of your treatment timeline once you and Dr. Bottger are able to discuss your goals.
Is a Mommy Makeover safe?
A Mommy Makeover is considered safe for patients who are good surgical candidates and who are under the care of a board-certified plastic surgeon. It's critically important to be in good health before undergoing multiple cosmetic procedures, and a reputable surgeon will always help ensure you are in optimal condition to safely achieve your goals before recommending a Mommy Makeover. We understand that the choice to pursue a Mommy Makeover is very personal, and Dr. Bottger will go over all the benefits and risks of surgery with you so you can make a thoughtful, educated decision about your treatment options.
How long does Mommy Makeover surgery take to perform?
Generally speaking, a Mommy Makeover can take anywhere from three to five hours. The details of each patient's Mommy Makeover will vary according to the types of procedures chosen and whether your treatment plan is being performed all at once, or throughout the course of multiple surgeries. Most patients do not require an overnight stay, and you should be able to start your recovery in the comfort of your own surroundings.
Contact Us
To learn more about breast augmentation/breast lift, abdominoplasty (tummy tuck), liposuction and other elements of the Mommy Makeover, contact Philadelphia body sculpting surgeon Dr. Bottger today to schedule a free consultation. Click here to get directions to our mommy makeover surgeon from Google Maps.