As any mother knows, pregnancy can take a huge toll on the body. Pregnancy causes stretching of the abdominal muscles and skin, in addition to naturally causing the body to accumulate fat deposits. While the effects of pregnancy are natural and even healthy for the baby, they can permanently alter a woman's figure. For this reason, many women choose cosmetic surgery to restore their pre-motherhood appearance and regain the self-confidence that comes with having an attractive body shape. Offering patients the ability to treat multiple concerns simultaneously, a Mommy Makeover is a combination treatment plan designed to resolve the aesthetic concerns caused by pregnancy and nursing. This personalized series of treatments is intended to address the areas most affected by the rigors of childbearing, such as the abdomen, breasts, and regions of the body prone to excess fat accumulation
There are several body contouring options for repairing the effects of pregnancy on the body. The key elements of a Mommy Makeover generally include breast augmentation, breast lift, liposuction, and/or abdominoplasty (tummy tuck), but each patient's treatment plan is completely tailored to their individual concerns.
Who is a Candidate for a Mommy Makeover?
While pregnancy and motherhood will change your life forever, these experiences do not need to permanently change your figure. Just because you have children doesn't mean you must accept the negative effects of pregnancy as lasting changes to your appearance. If you are unhappy with the physical transformations caused by pregnancy and wish to restore your pre-baby body contour, a Mommy Makeover may be the perfect cosmetic treatment to achieve your aesthetic goals.
Those who are considering a Mommy Makeover should be:
Healthy, with no serious medical conditions that may impede the healing process
Interested in pursuing more than one cosmetic procedure
Finished with childbearing and breastfeeding, as future pregnancy or nursing after a Mommy Makeover can reverse the results of surgery
Willing to maintain realistic expectations of what can be achieved with surgery
Dr. David Bottger, our Philadelphia plastic surgeon, will listen to your concerns and inform you of all your treatment options, as well as the risks and benefits of each procedure. During a consultation, he will help you determine whether a Mommy Makeover is the best solution to your concerns at this stage in your life.
What are My Treatment Options for a Mommy Makeover?
There are many different procedures that can be incorporated into a Mommy Makeover and Dr. Bottger will work with you to develop the best treatment plan to comprehensively address your concerns. Depending on your preferences and the types of procedures you choose to undergo, a Mommy Makeover can take place during one operation or over multiple stages. The most common Mommy Makeover treatments include:
What is Recovery From a Mommy Makeover Like?
After a Mommy Makeover, most patients require a one- to three-week recovery period before they can fully return to their daily routines. The exact amount of downtime you will need before resuming normal activities will depend on the procedures included in your treatment plan, as well as the rate at which your body naturally heals. During recovery, you can expect swelling, bruising, and a general feeling of soreness— these reactions should gradually subside as time passes, and oral pain medication can help manage your symptoms in the meantime. Plenty of rest is encouraged while the healing process progresses. In addition, heavy lifting and strenuous exercise should be avoided for at least four weeks after your Mommy Makeover. Dr. Bottger will give you recovery instructions specific to your unique treatment plan once he sees you in person.
Mommy Makeover Recovery Tips
The ability to properly heal after a Mommy Makeover is essential to optimizing the final results of surgery. Due to the extensive nature of a Mommy Makeover treatment plan, as well as the busy lifestyle typical of mothers, the recovery period for this combination surgery is often unique from other cosmetic procedures. As such, many women find the following tips helpful in preparing for their upcoming Mommy Makeover: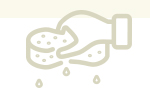 Enlist help for routine chores and household tasks during the first few days after surgery to leave yourself plenty of time to rest.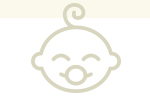 Arrange for help with childcare duties—including supervision, pick-ups and drop-offs, errands, or preparing meals—during the first week of recovery.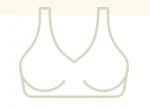 Wear any compression garments, bandages, or surgical bras for the appropriate amount of time prescribed by Dr. Bottger in order to minimize swelling and encourage the healing of your new body contours.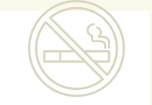 Do not smoke after surgery, as smoking can decrease blood circulation, prolong the recovery process, and interfere with wound healing.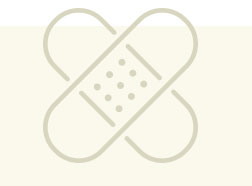 What Will My Mommy Makeover Scars Look Like?
The scars left behind from a Mommy Makeover will resemble the incisions used during surgery, with the size and shape of each scar contingent on which procedures were part of your treatment plan. For patients who received breast surgery, the scar will either blend into the borders of the areola or the lower breast crease. Or, if a breast lift is required, the scar can either appear in a "keyhole" shape around the areola and towards the breast crease, or mirror an inverted T-shape over the areola and along the breast fold.
Tummy tuck patients can expect a low scar extending from hip to hip above the pubic hairline, which should be easily hidden by underwear or a bikini bottom. An additional scar may appear discreetly around the belly button, depending on your needs. Scars from liposuction are generally very small and exist near the areas treated for fat removal. Dr. Bottger will inform you of what to expect with regard to post-surgical scarring when he sees you in a consultation.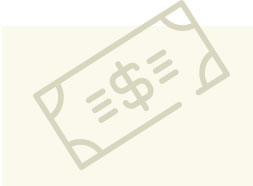 How Much Will a Mommy Makeover Cost?
The price of a Mommy Makeover depends on a number of factors, with the cost fluctuating from patient to patient depending on each individual's unique needs. In general, your Mommy Makeover expenses will be determined by:
The procedures incorporated into your treatment plan
The complexity of each surgery
Whether breast implants were utilized
The surgical technique used during each procedure
Your cost estimate will also be comprised of fees for the anesthesia, surgical facility, surgeon, and pre- and post-operative care. While it is impossible to accurately determine the cost of a Mommy Makeover without evaluating your concerns, the price of treatment can range from $9,000 to $20,000. Our patient care coordinator will provide you with a personalized quote, as well as your payment options, after your consultation with Dr. Bottger. To ensure a Mommy Makeover remains affordable to all who desire it, our practice accepts plastic surgery financing through CareCredit®. This leading healthcare lending company offers low- to no-interest payment plans for qualified applicants who would like to pay for their Mommy Makeover in installments, rather than a lump sum. For more information, please don't hesitate to reach out to our practice to speak to a member of our team.
Contact Us
To learn more about breast augmentation/breast lift, abdominoplasty (tummy tuck), liposuction and other elements of the Mommy Makeover, contact Philadelphia body sculpting surgeon Dr. Bottger today to schedule a free consultation. Click here to get directions to our mommy makeover surgeon from Google Maps.