Sometimes with even a healthy diet and rigorous fitness regimen, it can feel impossible to change the shape of your body. Fortunately, Dr. Bottger provides a range of cosmetic surgery body sculpting procedures to Pennsylvania residents.
If you are interested in improving your self-image with body contouring, call plastic surgeon David Bottger, MD at 610-355-1929 to schedule a consultation with an experienced Philadelphia cosmetic surgeon.
Body Contouring Procedures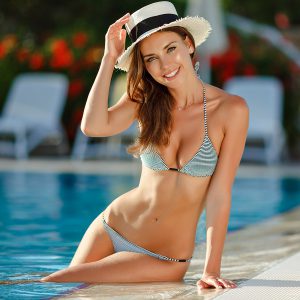 Dr. Bottger offers a full array of body contouring procedures. Three of our most common procedures are:
Liposuction – This body sculpting option is popular for targeting excess fat in the hips and thighs for women and stubborn fat around the waistline for men. Liposuction can also be applied to other areas of the body, including the face, neck, arms, buttocks and chest. Dr. Bottger offers several liposuction methods.
Abdominoplasty (Tummy Tuck) – A tummy tuck is an ideal procedure for improving the abdominal contour by removing excess skin, eliminating stubborn deposits of fat and tightening loose abdominal muscles. We do provide mini-abdominoplasty for mild cases.
Mommy Makeover – This option actually combines several different body contouring procedures to help post-pregnancy women restore their pre-pregnancy form. This can include liposuction, abdominoplasty and breast surgery depending on your individual needs.
In addition to these popular procedures, Dr. Bottger also provides a range of other body contouring options to Pennsylvania patients, including:
The best way to determine which cosmetic surgery procedure is right for you and your body is to let Dr. Bottger assess your individual needs and goals during your personal consultation.
Contact Our Philadelphia Cosmetic Surgeon Today
If you think transforming your self-image with body contouring is the right cosmetic surgery option for you, contact Dr. David Bottger at 610-355-1929 to schedule your consultation with an experienced Philadelphia cosmetic surgeon.