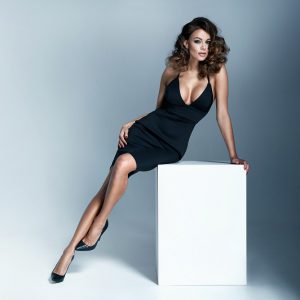 The American Society of Plastic Surgeons has released their annual recap of plastic surgery statistics. The top spot remains taken by breast augmentation, and tummy tuck jumped back into the top 5 after falling out in 2016.
Without further ado, here are the top 5 cosmetic surgical procedures performed in 2017:
1. Breast Augmentation
Breast augmentation is consistently the most popular plastic surgery procedure in America. Many women are unhappy with the shape and size of their breasts, and undergo breast augmentation to finally achieve satisfaction with their body.
Breast augmentation can be a great choice if you think your breasts are too small or too asymmetrical. Dr. Bottger will work with you to help you find the best size and shape for your body to give you the best results.
2. Liposuction
Number  two on the list was liposuction. Liposuction is a highly effective and minimally invasive way to eliminate excess fat and contour the body, so it's no wonder it only continues to grow in popularity among both men and women.
Liposuction can help treat many different areas of the body, including the abdomen, love handles, back, thighs, and even the chin. Although it is not a weight loss procedure, patients often find that they look like they lost weight and may even drop a pant size. A healthy lifestyle with a nutritious diet and regular exercise is key to maintaining results after liposuction.
3. Rhinoplasty
Nose reshaping takes the number 3 spot. The nose is one of your most prominent features, and reshaping it to be more balanced and harmonious with your other facial features can often create a beautiful change.
Rhinoplasty is another procedure that is popular among both men and women. Dr. Bottger has experience performing both male and female rhinoplasty, and can shape your nose in accordance with your masculine or feminine features in order to create the best results for your individual case.
4. Eyelid Surgery
Eyelid surgery, also known as blepharoplasty, is one of the best ways to create a more youthful appearance. The eyes are one of the first features to show significant signs of age, as the eyelids start to droop and sag. A blepharoplasty can help to tighten the skin of the eyelids in order to create a bright and youthful look.
Blepharoplasty can also address large bags under the eyes. As we age, it's common for the fat pads under our eyes to slip forward, causing the appearance of bags. Lower blepharoplasty can eliminate these bags, leading to a younger and less tired appearance.
5. Tummy Tuck
After not making the top 5 in 2016, tummy tuck is back for 2017. Also called abdominoplasty, a tummy tuck is the perfect way to get rid of excess fat in the abdomen as well as tighten loose skin and muscles.
Tummy tucks are especially popular among post-pregnancy women, as pregnancy has a tendency to stretch out the skin and abdominal muscles. After having a baby, a woman may find that she can't get back to her pre-baby body no matter how hard she tries. A tummy tuck can restore a flat stomach and help you regain confidence in your body.
Schedule Your Consultation
If you are interested in any of these procedures, please don't hesitate to contact Dr. Bottger at 610-355-1929 today to schedule your consultation. We serve patients in Philadelphia, Newtown Square, and other nearby areas of Pennsylvania.