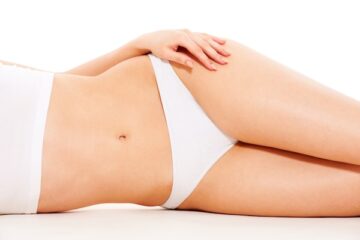 Dr. David Bottger understands the recovery period after any cosmetic surgery can seem overwhelming — especially in cases involving a substantial procedure like abdominoplasty. Over the years, we've found that robust doctor-patient communication, a high degree of surgical skill, and an in-depth understanding of what you should expect following tummy tuck surgery are essential to facilitating a successful recovery. Patients in Philadelphia can rest assured that our highly skilled medical team will be there during every step of the healing process to ensure your recovery proceeds as smoothly as possible. 
Each person's recovery after a tummy tuck will vary depending on factors unique to them, including their age, general health, and the specific technique utilized during their procedure. Generally speaking, tummy tuck patients can expect the following: 
A compression garment will usually be worn around the abdomen starting one week after the procedure for the amount of time prescribed by Dr. Bottger to help decrease swelling. 
In most cases, patients can expect to return to work within two weeks, although individuals may opt to take a full month off depending on their type of work in order to properly recover. 
Help with your post-operative care, as well as with household responsibilities, from a friend or loved one will likely be necessary immediately following tummy tuck surgery. 
If you have young children in the household, we recommend arranging assistance with childcare prior to your procedure to allow you ample time to rest.  
You should be able to return to your full workout regimen – including weight lifting and aerobic exercise – about six to eight weeks after your procedure.
Of course, every patient is unique and there's no one-size-fits-all recovery process. The best course of action is to invest plenty of time in rest and relaxation, and give your body time to recover from the trauma of major surgery. Err on the side of caution. Most importantly, follow all of Dr. Bottger's pre- and post-operative instructions. These instructions are designed to protect you during your recovery and ensure your healing progresses as successfully as possible.
If you're considering a tummy tuck in or around Philadelphia, please contact Dr. David A. Bottger online or by calling (610) 227-6118.
Editor's note: The original version of this blog was published on August 24, 2017.