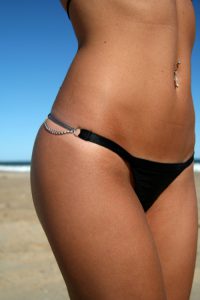 We want our Philadelphia-area patients to have a pleasant, comfortable experience during their time with us. This includes doing everything we can to ensure your recovery is successful. This is particularly important after a tummy tuck, which is a significant procedure.
The most important consideration when it comes to your tummy tuck recovery is to follow all of Dr. Bottger's pre-surgical instructions. These instructions are designed to protect you during your recovery and ensure it goes as smoothly as possible.
Most patients can return to work within a week or two after their surgery, and you can usually resume light workouts about two weeks after your procedure. You will probably be able to return to your full workout regimen – including weight lifting and aerobic work – about six to eight weeks after your procedure.
You can expect to experience some swelling and bruising in the days after your procedure, as well as some discomfort. We'll provide you with a compression garment and prescription medication to use in case they're necessary.
Of course, every patient is unique, and there's no one-size-fits-all recovery process. You'll want to take it easy and invest plenty of time in rest and relaxation. Err on the side of caution, and give your body time to recover from the trauma of major surgery.
If you live in or around Philadelphia, Pennsylvania and you're considering a tummy tuck, please call Dr. David A. Bottger, MD today at 610-355-1929.