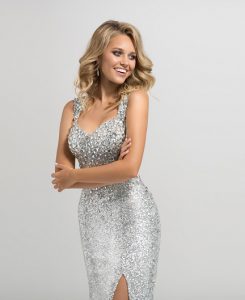 The winter holidays are here, and men and women everywhere are preparing for company parties, reunions with old friends, and visits with extended family. It's time to bring your A-game and look your absolute best, and Philadelphia cosmetic surgeon Dr. David Bottger can help. Whether you're looking to wow with a new hourglass figure or simply steal the show with beautiful, glowing skin, we have a treatment option for you.
If you're interested in breast surgery, body contouring, facial surgery, or non-surgical treatments, give us a call at 610-355-1929 to schedule your consultation. We help patients in Philadelphia, Newtown Square, and nearby areas of Pennsylvania get the appearance they want.
Breast and Body Surgery
If you're reluctant to bring out a low-cut dress due to lack of cleavage, or if you can't fit into the party dress you had your eye on, breast augmentation or liposuction may be able to help. Breast augmentation over the holidays is popular because:
Women want to fill out their holiday clothes and dress to impress
Often, companies give ample paid time off during the holidays, so you won't need to take a lot of personal time for recovery
Breasts often deflate after childbirth and breastfeeding, and many women want to restore their fullness before embarking on the holiday party circuit
Breast augmentation is often combined with a tummy tuck for a "mommy makeover" that can restore your pre-baby body and confidence.
Liposuction is another popular procedure, as it can contour the body with minimal downtime. If you've been working out and dieting all year long but don't have the kind of results you were hoping for, liposuction can help get rid of that stubborn fat for a slimmer, well-contoured body.
Facial Surgery
A facelift, eyelid lift, brow lift, or rhinoplasty can have a huge effect on the appearance. Sagging skin and drooping eyelids or brows contribute to looking older and more tired than you may actually feel. The nose is a central feature of the face that can throw off your facial harmony if it is out of balance in some way.
Look as amazing as you still feel inside with a facial surgery procedure done by board-certified, experienced plastic surgeon Dr. Bottger. He has the skill and experience to create subtle, natural results that will enhance your appearance while still retaining your unique beauty.
Non-Surgical Treatments
If cosmetic surgery is off the table for you but you still want to look great for the holidays, we offer a variety of non-surgical treatments to perk up your appearance. Some of the injectable treatments we offer include:
BOTOX® Cosmetic
Restylane
Juvederm
Radiesse
These treatments can help correct issues such as:
Nasolabial folds
Forehead wrinkles
Crow's feet
Frown lines
Thinning lips
Sagging cheeks
Dark circles
Hollow temples
Plump and smooth aging skin, enhance the lips and cheeks, reduce wrinkles, and take a few years off of your appearance without the need for surgery. Botox and dermal fillers require no recovery time and usually take fifteen minutes or less to perform, making them a perfect choice for someone on the go who wants to refresh their appearance but can't commit to surgery.
Schedule Your Consultation
If you're ready to face the holidays with a refreshed and rejuvenated appearance, don't hesitate to contact Dr. Bottger at 610-355-1929 today to schedule your consultation. We serve patients in Philadelphia, Newtown Square, and other nearby areas of Pennsylvania.