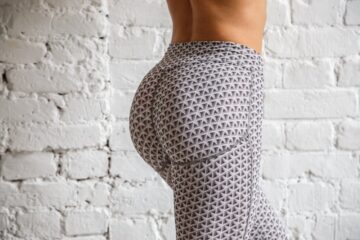 A Brazilian Butt Lift (BBL) has soared in popularity over the years, offering a more natural method of enhancing buttock volume when compared to an implant. By using your own natural fat to shape and augment the proportions of the buttocks, patients are able to enjoy the fuller, curvy silhouette they desire. Like all cosmetic surgeries, a Brazilian Butt Lift does not come without potential risks to your health and safety. The BBL procedure in particular creates the possibility of a plastic surgeon unintentionally injecting fat cells at an unsafe depth and penetrating the gluteal muscles and underlying veins, potentially causing an embolism. 
In response to these concerns, Dr. David Bottger — our acclaimed board-certified plastic surgeon based in Philadelphia — has implemented the cutting-edge Clarius ultrasound guidance at his practice. This advanced technology allows him to precisely discern the appropriate plane in which to inject fat, greatly reducing (or even eliminating) the possibility of a vein injury. 
Clarius can complement the buttock augmentation procedure by helping plastic surgeons achieve the safest outcomes possible during a BBL. The ultrasound guidance imagery allows Dr. Bottger to place the fat graft in the exact location and depth intended, offering unmatched safety and control during your Brazilian Butt Lift. 
Allowing injections to take place at the appropriate depth
Providing insight into how much fat should be injected at a given location
Decreasing the risks of an injury or a complication during surgery
Asserting a higher degree of surgical control during your procedure
Patient safety is Dr. David Bottger's top priority and he takes every measure to safeguard your health and appearance during a Brazilian Butt Lift. If you have any questions about the safety of a BBL or if you're ready to book an appointment at our Philadelphia office, please contact Dr. Bottger today.