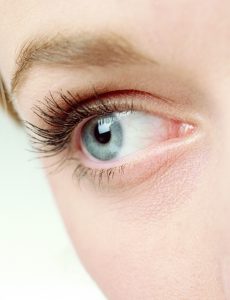 Eyelid surgery or blepharoplasty is one of the most popular cosmetic surgeries in America. This procedure is great for aging skin and accumulating fat deposits in your upper and lower eyelids. Eyelid surgery can take years off of your appearance by removing excess skin and tissue and tightening the skin. This procedure can also help men and women who have vision difficulty due to sagging skin.
Our cosmetic surgeon in Philadelphia offers eyelid surgery, which can be done in conjunction with a browlift and facelift to make your overall face appear years younger.
You could be the perfect candidate for eyelid surgery if you have any of these eyelid issues:
Under eye bags
Puffiness in your upper and/or lower eyelids
You often appear groggy or tired
Vision impairment from excess skin and fat tissue
There are some medical and optical conditions that may exclude you from having eyelid surgery such as:
Glaucoma
Dry eye
Previous LASIK eye surgery
Diabetes
Cardiovascular disease
High blood pressure
Hyperthyroidism
These conditions don't always limit your cosmetic surgery options. The best way to know if you're a candidate for eyelid surgery is during your initial consultation with Dr. Bottger.
If you're interested in eyelid surgery, please call Dr. Bottger in Philadelphia today at 610-355-1929 to schedule your initial consultation. Our office serves clients in Philadelphia and Newtown Square, Pennsylvania.