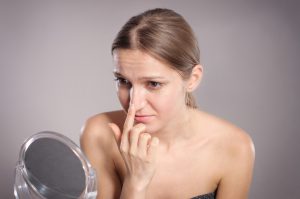 Are you unhappy with the appearance of your nose? If you don't like the look of your nose for any reason, rhinoplasty may be a good option for you. Rhinoplasty is a cosmetic procedure which helps improve the appearance of the nose. There are many different issues that rhinoplasty can help correct. Generally this procedure is beneficial for potential candidates who:
Have a wide or bulbous tips of the nose
Have a very narrow or very wide bridge
Have large bumps on the bridge of the nose
Have breathing issues that are due to the shape of the nose
Have a nose that appears exceptionally wide from all angles
Regardless of the reason that you don't like the appearance of your nose, rhinoplasty can help enhance its shape and size to give you a new sense of confidence. Once you decide that rhinoplasty is the right option for you, our experienced cosmetic surgeon can help determine your candidacy.
Ideal candidates for rhinoplasty are those who:
Are generally healthy enough to undergo a surgical procedure
Have realistic expectations about what can and cannot be accomplished
Are at least 15 years of age with a fully developed nose
Our experienced Pennsylvania rhinoplasty surgeon can help you determine your candidacy during your personal consultation.
To schedule a consultation with our experienced plastic surgeon, please contact David A. Bottger, MD at 610-355-1929today.