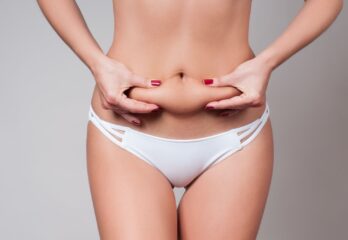 Liposuction is an excellent way to achieve a more toned, sculpted figure by removing stubborn pockets of fat. That said, it's important to understand that not everyone is a good candidate for liposuction. Before moving forward with your procedure, Dr. Bottger — our Philadelphia-based plastic surgeon — will first evaluate your needs and medical history to make sure liposuction is the right treatment for you. 
Health and Lifestyle Factors
Generally speaking, anyone who is bothered by one or more areas of fat buildup can benefit from liposuction. However, there are adjunctive factors that will also be considered when determining whether surgical fat removal is the best way to achieve your goals. For example, men and women who are considering the procedure should also be non-smokers or willing to abstain before their surgery, as well as during the recovery period. Smoking reduces blood flow and increases the risk of other complications, such as infection and poor wound healing. For this reason, it is vital to avoid smoking in order to encourage the best possible healing after your procedure. 
In addition, good candidates for liposuction include patients who:
Are in good health and do not have any unmanaged medical conditions that can interfere with recovery
Are close or within approximately 30 percent of their ideal body weight
Have realistic expectations for the outcome of their procedure
Goals and Skin Quality
Dr. Bottger will also talk to you about what you hope to see from the final results to confirm that liposuction is the best solution. Keep in mind that liposuction is not a tool for weight loss. The procedure does not substantially lower your weight, and is purely intended to achieve subtle sculpting results for patients who are already in good shape. If you need to lose a significant amount of weight, this must be accomplished before moving forward with liposuction. Once you have reached your target weight, Dr. Bottger can help you fine-tune your body according to your goals with liposuction.
Also key to achieving beautiful results is ensuring you have good skin tone and little to no laxity in the treated areas. Due to the nature of liposuction, in which various areas are sculpted and reshaped, patients should have adequate skin elasticity to ensure the skin is able to "snap" back into place and conform around your new body contours. If you have an excess of loose skin, Dr. Bottger also offers other lifting procedures — such as an arm lift, tummy tuck, thigh lift, and more — to tighten the skin prior to, or at the same time, as liposuction. 
 If you live in the Philadelphia, Pennsylvania area and you're interested in liposuction, please contact Dr. David Bottger today to schedule your initial consultation.
Editor's note: The original version of this blog was published on June 27, 2013.