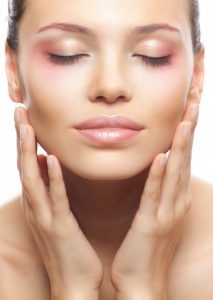 There are a handful of dermal filler options. Some of them deal with specific types of lines and wrinkles. If you're looking to fix creases along your brow line, for instance, then an injectable used for lips probably isn't the right choice.
The best way to figure out which dermal filler is right for you is by calling Dr. Bottger in Philadelphia today to talk about facial rejuvenation.
Here is a rundown of your options.
BOTOX®
This is the most popular of all dermal fillers. BOTOX® is used to temporarily freeze the muscles in your face that lead to wrinkles and lines. It's used for:
Eyebrow or frown lines
Creases along your forehead
Eye wrinkles or "crow's feet"
Raising the brow to imitate a brow lift.
The effects of BOTOX® typically last four or five months.
RESTYLANE®
RESTYLANE® is a gel consisting of hyaluronic acid. It  lasts about six months. This dermal filler is used to add a natural-looking shape to certain aspects of your face such as:
Lines and sunken folds situated between your lips and nose (the nasolabial fold)
Down-turned furrows at the corners of your mouth
Frown lines between your eyebrows
Bags under your eyes
RADIESSE®
This injectable filler is made mainly of hydroxylapatite. This substance is biodegradable and could last as long as two years. RADIESSE® is used for:
The nasolabial fold
Frown lines
Wrinkles below your mouth
JUVEDERM™
JUVEDERM™ is an FDA-approved hyaluronic acid gel filler, and is very similar in chemical makeup to RESTYLANE®. JUVEDERM™ is versatile as it can be applied as a thin or a thick gel. This provides the option to treat fine wrinkles such as "smoker's lines," which are generally located on and above your upper lip. JUVEDERM™ may last longer than RESTYLANE®.
Fat Grafts and Injections
Fat is an effective and useful material for facial injections. Dr. Bottger removes the fat via liposuction from your hips, thighs or abdomen. The fat collected is then injected into the underlying layers of muscle in your face. Fat grafts and injections can treat:
Bags under your eyes
Atrophy associated with aging
Lines along the nasolabial fold
Skin deflation surrounding your mouth and cheeks
This form of dermal filler can be permanent, but repeat procedures may be necessary.
Alloderm
Alloderm is modified from your skin and promotes collagen replacement within your body. Alloderm can be permanent and is commonly used for:
Augmentation of other soft-tissue areas
If you're interested in dermal fillers, please call Dr. Bottger today at 610-355-1929 to schedule a consultation. Dr. Bottger is a board-certified plastic surgeon who provides plastic and cosmetic surgery to patients in Philadelphia, Bryn Mawr and Newtown Square, Pennsylvania.