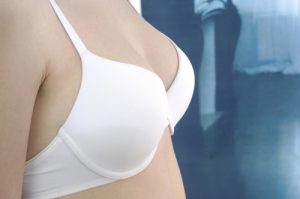 When you undergo a breast augmentation procedure, your recovery will greatly be determined by your individual circumstances. While each breast augmentation recovery process varies, most Philadelphia patients complete the recovery phase in about three weeks.
Prior to your procedure, Dr. Bottger will provide you with all of the information you need to be prepared for your recovery process. This will not only include detailed instructions for caring for your incision immediately after your breast augmentation surgery, but also tips for preparing a recovery space ahead of time as well as how to care for your new breasts long-term.
If you have specific concerns or additional questions about breast augmentation, Dr. Bottger can address them individually.
During your immediate recovery, you will wear a compression bandage or postoperative bra to support your breasts and facilitate the healing process. This is usually required for about a week after your surgery has been performed.
Additionally, many patients experience discomfort, swelling and bruising initially, but this tends to subside within 5 to 10 days.
As your comfort level returns to normal, you will still need to allow approximately 3 weeks before resuming any type of strenuous activity or rigorous exercise, but you can usually return to work after the first week if your occupation does not require heavy lifting.
It is important to remember that although your recovery process may be complete in just 3 weeks, you can usually expect to enjoy the final results of your breast augmentation between 1 and 3 months time.
If you want to know more about undergoing breast augmentation in Philadelphia, contact Dr. David Bottger at 610-355-1929 to schedule a personal consultation with our experienced plastic surgeon.