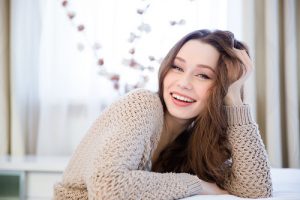 Injectables are great options for Philadelphia-area patients who are interested in looking youthful and vigorous while eliminating signs of age and wear. Dr. Bottger and his staff will work with you to find the injectable treatment that's right for you and which will safely achieve your goals.
At our office, we want you get the most out of your time with us. We know that happy patients are patients who tell their friends and families about us, and that's our goal. So we work hard to ensure you have a pleasant experience.
When it comes to injectables, there are a few things you can do that will ensure you get the most out of your treatment and, as a result, out of your experience at our office:
Come in with reasonable expectations. Injectables can do great things, but they can't reverse aging or make you look 18 again. They do soften the signs of aging and make your appearance more youthful.
Find the right doctor and stick with that doctor. Injectable treatments are quite safe and proven, but only when administered by skilled, experienced, properly trained professionals. Don't hop from one office to the next looking for slightly better results. Find a credible, reputable office, trust the advice they give you and stick with them for the long-term.
On a similar note, trust the doctor's advice when it comes to the injectable treatment he or she recommends. Every injectable is different and is designed to achieve a specific goal in a specific treatment area. If you come in thinking about one injectable and the doctor recommends a different one, listen to that advice. It's important you undergo the right treatment if you want to achieve your goals.
We are confident that a careful consideration of your injectable treatment options will lead you to our office. Dr. Bottger and his staff have extraordinary experience in the field of injectables and know how to help you achieve your goals.
If you live in or around Philadelphia, Pennsylvania and you have questions about injectables and what they can achieve for you, please call Dr. David A. Bottger, MD today at 610-355-1929 for a consultation.