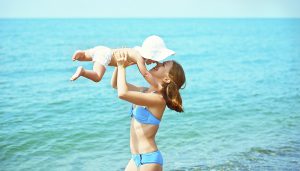 A tummy tuck will not prevent you from getting pregnant.
There are a lot of misconceptions out there about many plastic surgery procedures, and it's perfectly natural and understandable for you to have questions about these procedures and their effects. Many Philadelphia-area women ask us about their ability to get pregnant after a tummy tuck because they've heard or read that it won't be possible.
Again, this is not true. A tummy tuck won't change any element of your ability to become pregnant or to carry out a healthy, successful pregnancy.
Now, it is worth understanding that a pregnancy will likely undermine the results of a previous tummy tuck. The procedure is designed to tighten loose abdominal muscles, and pregnancy puts a tremendous strain on those muscles. In fact, that's why so many women who undergo a tummy tuck are recent mothers. Another pregnancy will also stretch the skin that has been tightened by the tummy tuck.
As a result, we generally recommend that women forego a tummy tuck until they are sure they are no longer interested in having children. Of course, we understand that life doesn't always go according to plan, and you can rest assured that if you do become pregnant after a tummy tuck that the procedure will not threaten your health or the health of your baby.
If you live in or around Philadelphia, Pennsylvania and you have questions about the tummy tuck procedure, please call Dr. David A. Bottger today at 610-355-1929 for a consultation.