Jayne Mansfield and Marilyn Monroe were blonde bombshells whose fame exploded in the 50s and 60s. They had many things in common, including the tragic accidents that cut their lives short and their highly envied bosoms. Although both women drew the envious eyes of women and the desiring eyes of men, their breasts were actually very different in their shape and structure, and can help women make decisions about their breast augmentation procedures.
The impression created by Marilyn Monroe's breasts were very much in the breasts themselves. It was the size of her breasts on her small, curvaceous frame that drew attention.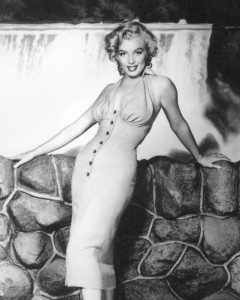 Jayne Mansfield's figure, on the other hand, created an impression partly because her chest was relatively large (not to mention the fact that her waist was absurdly small—18" according to one measurement!). Her breasts were large (D-cup), but the size of her chest made them look even larger. And, as the classic candid of her with Sophia Loren shows just how envied she was.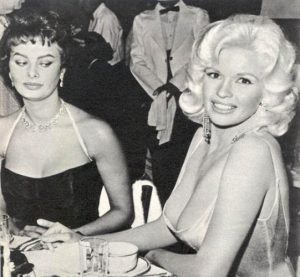 Although this isn't an exact comparison, it does give you a way to imagine how the placement of your breast implants will impact the final results of your breast augmentation. Subglandular breast implants will give your breasts more of a Monroe shape, while submuscular breast implants will give you more of a Mansfield shape. Both of course, give enviable results, and there are other reasons why you may choose one placement or the other. To learn more about how your breast augmentation options impact your final results, please schedule a consultation with Philadelphia board-certified plastic surgeon Dr. David A. Bottger today.