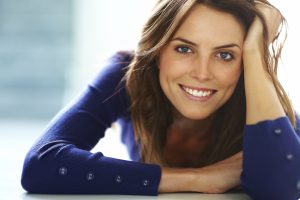 Even though you've probably been looking forward to staying warm and cozy this winter, now is actually the best time to start thinking about bikini season. If you have any desire to tone up with cosmetic surgery before summer arrives in Philadelphia again, now is the perfect opportunity.
While winter doesn't actually provide any medical benefits when it comes to cosmetic surgery, it's still a prime opportunity for a number of reasons, including:
Avoiding the spring rush – Most cosmetic surgery patients wait until spring to schedule their body contouring procedures in preparation for summer swimsuit weather, but in the slower winter season, you'll have a better chance of scheduling an appointment time that works for you rather than trying to squeeze your procedure in to whatever spaces might be available.
Removing temptation – When you have plastic surgery in the summer, chances are you will be eager to recover and show off your new look, but in winter, the temptation to cut your recovery period short is barely there. Instead of missing out on those sunny days at the pool while you heal from a facial procedure, you can hibernate at home without any pressure from friends or family who might wonder why you aren't out enjoying the heat.
Recovering in comfort – In winter, you can cozy up in big, soft sweaters and easily keep your body under wraps while you're healing and waiting to reveal your final breast surgery results. In summer, leaving the house in summer attire can put make your cosmetic surgery more conspicuous with post-operative signs that harder to conceal.
If you're ready to schedule your cosmetic surgery procedure in Philadelphia this winter, contact Dr. David Bottger at 610-355-1929 today.