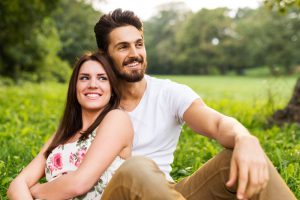 If you've been considering cosmetic surgery for the face, breast or body, it may be difficult to know when the time is right. Making the choice to undergo cosmetic surgery is never a simple one. While a professional plastic surgeon can help you determine your candidacy for a particular procedure, it's important to have a personal understanding of your own body and mind.
To help you determine if you are really ready to take the leap, consider the following:
Are you educated? Being educated about cosmetic surgery means knowing what options are available and what each procedure can and cannot accomplish. It's also important to understand the potential risks and complications and making a truly informed decision.
Are you physically prepared? Being physically healthy enough to undergo a surgical procedure and make a healthy recovery is a huge part of being ready for cosmetic surgery.
Are you mentally ready? Cosmetic surgery has a profound effect on the mental as well as the physical. To be ready for cosmetic surgery, you must have healthy motivations for your surgery and realistic expectations about the outcomes. Many cosmetic surgery procedures require time to heal and you may have to wait to see your results. It's important to be mentally ready for these aspects of surgery.
To learn more about undergoing procedures and determining your cosmetic surgery candidacy, call our Philadelphia practice at 610-355-1929 today to schedule a personal consultation with Dr. Bottger.