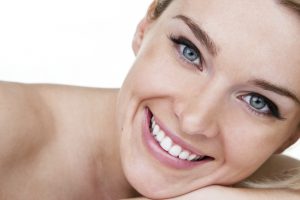 You notice the lines and wrinkles have become much more visible on your face. You study your crinkly forehead, the deepening lines on the outside of your eyes and the frown lines around your mouth. You look older than you feel and it's time to do something about it, but you don't want to undergo a surgical facelift. Luckily, Dr. Bottger offers a variety of non-invasive options to reduce and eliminate signs of facial aging.
Popular alternative options to reduce the appearance of fine lines or wrinkles include injectables and fillers such as:
BOTOX® Cosmetic – BOTOX reduces wrinkles and brow furrows and is typically used for frown lines (lines between the eyebrows), forehead lines, crow's feet (wrinkles around the eyes) and can also be used to raise the brow area for a simulated brow lift. Results last 4 to 5 months.
Restylane® – This gel filler is typically used to plump lines and fold between the nose and lip, the downturn of the mouth and lines between eyebrows. Results last up to 6 months.
Radiesse® – As a biodegradable injectable, this is used in similar locations as Restylane®. Results can last up to 2 years.
Juvederm™ – This gel filler comes in thick and thin applications and targets similar treatment areas as Restylane®, however, the thinner gel can treat fine lines such as those on the upper lip sometimes cause by smoking. Results are typically longer lasting than Restylane®.
Sometimes, depending on your unique needs, you may still want to consider combining injectables with additional facial procedures.
To find out about your alternatives facelift options in Philadelphia, contact David A. Bottger, M.D. today at 610-355-1929 to schedule a confidential plastic surgery consultation.