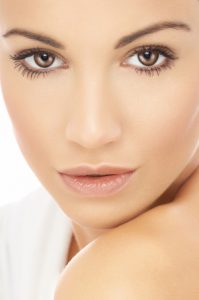 As one of the most commonly performed plastic surgery procedures in America, rhinoplasty can be used to fix a range of both cosmetic and functional issues. At our Pennsylvania plastic surgery office, Dr. Bottger performs rhinoplasty with both open and closed techniques to ensure that you achieve the results you want most, whether you are simply looking for a minor aesthetic improvement or more significant corrective nose surgery.
For cosmetic purposes, rhinoplasty can be used to:
Reshape the bridge of your nose by smoothing out unsightly bumps
Reduce or enlarge the size of your nostrils
Narrow a bridge that is too wide or misshapen
Correct drooping or bulbous tips
Create proportion for a chin that appears to large or small
Adjust the angle between your nose and mouth
Balance your overall profile
While most potential plastic surgery patients considering rhinoplastyin Pennsylvania are interested solely in cosmetic improvements, patients in need of functional corrections can combine rhinoplasty with a septoplasty to relieve breathing problems caused by a deviated septum.
During your personal consultation, Dr. Bottger will help you determine if rhinoplasty is right for your cosmetic and functional goals, and he will answer any additional rhinoplasty questions you might have.
To find out more about how your rhinplasty options in Pennsylvania, contact Dr. David. A Bottger, M.D. at 610-355-1929 to schedule your consultation today.