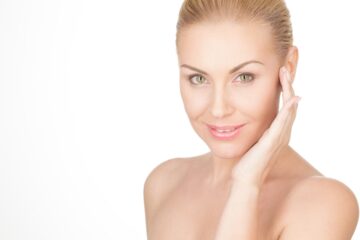 The endoscopic procedure is at the forefront of today's modern brow lift techniques. Compared to more traditional approaches, an endoscopic brow lift can be the least invasive technique to raise the brows and improve signs of aging on the forehead with less bruising, swelling, and recovery time than ever before. This is possible through use of an endoscope — a narrow telescope with a light and camera on the end — and special surgical instruments that allow our board-certified plastic surgeon to perform the procedure with short, half-inch incisions as opposed to one long cut. As a result, patients who opt for a brow lift can enjoy several benefits over more traditional techniques, such as:
Minimized tissue disruption in the brow
Less bleeding, bruising, and discomfort
Accelerated recovery period
Less extensive scars after surgery
An endoscopic brow lift can be an excellent technique for patients who are the right candidates for the procedure. This approach to a forehead lift is not for everyone, but rest assured that Dr. Bottger will assess the position of your brows and the extent of your concerns to determine the most successful procedure for your needs.
A brow lift can not only resolve sagging brows, but the procedure is also designed to treat frown lines, lateral "hooding," and forehead folds. Dr. Bottger is ready to listen to your concerns and develop a treatment plan tailored to help you look and feel refreshed. Please contact our Philadelphia office to schedule an initial consultation or to learn more about our services.