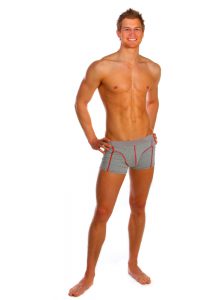 Often times when people think about cosmetic surgery, they assume it is only an option for women, however, men frequently undergo the same procedures to achieve satisfying results that meet more masculine needs. There are also procedures geared specifically toward men. Whether there is a part of your face or body that you want changed, there is a cosmetic surgery procedure that can help you sculpt your body.
Some of the most common cosmetic body procedures utilized by men include:
Abdominoplasty – This procedure tightens the abdominal muscles and removes excess fat from the abdomen to give you a more attractive physique.
Liposuction – This body sculpting option removes excess fat from various parts of the body that exercise & diet cannot address.
Male Breast Reduction – This procedure for men is used to help remove gynecomastia (male breasts) and to give men a flatter chest.
Some facial procedures that can be tailored to meet men's needs include:
Injectables – These can help tighten and reduce wrinkles and sagging to keep you looking youthful.
Chin Implants – You can use chin plants to achieve a more distinct chin/ jaw line.
Rhinoplasty – To achieve a more distinct, manly and proportional profile, a nose job can be an ideal solution.
If you are a man who is unhappy with any part of your body and want to find out more information about your options to improve your appearance and happiness, contact Dr. Bottger today at 610-355-1929 to schedule your cosmetic surgery consultation in Philadelphia.