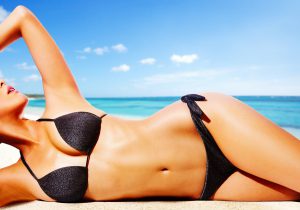 Modern plastic surgery has been around for many decades, and more people than ever before are seeking plastic surgery, but myths still abound. Our Philadelphia plastic surgeon would like to put a few to rest.
Four Plastic Surgery Myths Debunked
Plastic Surgery is Vanity:  There is much more to plastic surgery than "boob jobs" and Botox. Plastic surgery is a medical specialization that encompasses everything from correction of birth defects like cleft palates to reconstruction following traumatic injury or disease.
Plastic Surgery is for the Wealthy:  Most aesthetic plastic surgery patients are not the 1% that we hear so much about, but regular people who desire to enhance their confidence and improve their lives.
Plastic Surgery Is for Women:  More men than ever before are seeking plastic surgery procedures. From Botox injections to treatment for gynecomastia, men are finding the same benefits to plastic surgery that women have enjoyed for many years.
Plastic Surgery is a Shortcut:  Liposuction in particular is often seen as a shortcut for people who do not have the willpower or drive to exercise and eat right. In reality, liposuction treatment is suited only for those who have attained their weight objectives and seek to fine tune their physique.
To learn more about these procedures or any other plastic surgery options, contact the office of Philadelphia plastic surgeon David A. Bottger, M.D. by calling us at 610-355-1929 to schedule an initial consultation.