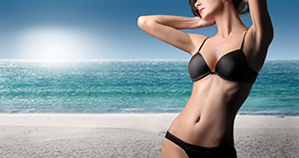 As plastic surgery becomes more advanced and affordable, it's important to remember that even the most commonly performed procedures are not without limitations and risks. Even with the most experienced Newtown Square plastic surgeon performing your procedure, being well informed about cosmetic surgery is a crucial part of achieving successful results.
Take care to educate yourself about some of the most common plastic surgery misconceptions, such as ideas that:
Liposuction is an effective way to lose weight – In truth, liposuction is strictly a body sculpting procedure that is most effective for people closest to their ideal weight. The reality is that liposuction will not help you lose weight.
Plastic surgeons and cosmetic surgeons are the same thing – In fact, plastic surgeons are distinguished by having a board certification from the American Board of Plastic Surgeons, while 'cosmetic surgeon' is a vague term in which case the physician may not always have the same accredited training.
Plastic surgery does not leave scars – While plastic surgery is known for its ability to enhance your appearance, it will also leave scars, though the visibility of your scars can be greatly reduced in many procedures.
Breast augmentation is a one-time procedure – Breast implants are not permanent. The implants themselves have a limited shelf life and additional augmentation surgeries will be required to keep your breasts looking beautiful as you age.
Unfortunately, the prevalence of plastic surgery procedures sometimes leads people to believe that choosing to undergo an enhancement is a casual decision that will lead to easily achieved perfection, when in fact it is a very serious choice that should not be taken lightly.
To find out if you are ready to undergo a plastic surgery procedure with our Newtown Square surgeon, call 610-355-1929today to schedule a consultation with Dr. Bottger.