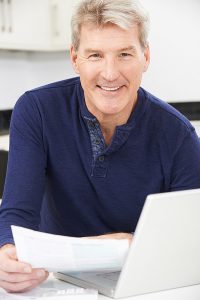 There's no denying that the signs of age and fatigue on your face can undermine the way people see you. You want your appearance to reflect your underlying energy and vigor, but sagging, wrinkled skin can make this impossible. In some cases, a brow lift is exactly the right solution for our Philadelphia-area patients.
A brow lift, whether performed by itself or in combination with another procedure, is exactly what it sounds like: a procedure targeted at lifting and tightening the skin and muscles of your forehead and brow. It also has the effect of lifting sagging upper eyelids.
It's helpful for patients who are dealing with wrinkles, creases, frown lines, sagging skin and other products of age and lifestyle stresses in the forehead. The brow is a prominent part of your face, and it draws the eye. Wrinkles and creases there are very noticeable, which means they need to be dealt with.
If you have one of these concerns, the next step is evaluating your candidacy for a brow lift. The ideal candidate is in good overall health, suffers from no active infections and possesses a clear and healthy set of expectations for the procedure. Dr. Bottger will ensure you only undergo a procedure if it's right for you and can safely achieve your goals.
If you live in or around Philadelphia, Pennsylvania and you're curious about the brow lift or any other procedure, please call Dr. David A. Bottger, MD today at 610-355-1929.