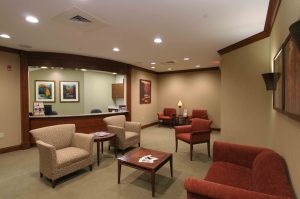 Dr. David Bottger and our entire team welcome patients in and around the Philadelphia area to our warm and luxurious plastic surgery practice, where we strive to provide compassionate care for all of your aesthetic needs. We pride ourselves on providing a relaxing and positive experience for every person who walks through our door, and our team of professionals will be there to guide you through whatever you may need.
We encourage you to explore the links below to learn more about what makes our practice unique. Please don't hesitate to reach out to our office to schedule a consultation, or to discuss any questions or concerns you may have.
Meet Dr. Bottger
Our board-certified plastic surgeon, David A. Bottger, MD, specializes in cosmetic plastic surgery for the face, breasts, body, and skin. A member of several national professional organizations, including the American Society of Plastic Surgeons (ASPS) and the American Society for Aesthetic Plastic Surgery (ASAPS), Dr. Bottger can help you achieve your aesthetic goals with first-rate results that can accentuate your natural beauty.
Read Dr. Bottger's biography here.
Financing Options
In order to make the benefits of cosmetic enhancement available to all patients who seek it, our practice accepts plastic surgery financing from CareCredit®— a leading healthcare lending institution that can allow qualified patients to pursue their treatment of interest while accommodating their unique budget. Follow the link below for more information on how you can help manage the costs associated with cosmetic surgery.
Learn more about your financing options.
Tour Our Office
Our reception area—as well as our procedure, consultation, and exam rooms—offer a comfortable, relaxing, and pristine environment to discuss your concerns and ultimately reach your cosmetic goals. Feel free to peruse our office photo gallery to learn what you can expect when you visit our practice.
To see our plastic surgery office in person or to schedule a consultation with our Philadelphia plastic surgeon, contact Dr. David A. Bottger at 610-355-1929 today.
Blog
Our up-to-date plastic surgery blog is routinely updated with answers to frequently asked questions, announcements on our specials, and other practice news. Check back regularly to learn everything you need to know about your treatment of interest.
Read the latest news on plastic surgery and cosmetic enhancement.