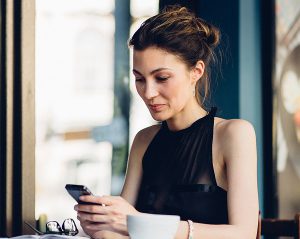 One of the appeals of the breast augmentationprocedure to Philadelphia-area women who are considering it is that the procedure is exceptionally customizable. This enables you to find the procedure that's right for you.
At Dr. Bottger's office, we will work with you to find all of the right options for you. This process is a conversation, not a lecture. Your breast augmentation is about you – your goals, your priorities. We always keep that in mind.
You'll have a number of decisions to make during the process of preparing for your breast augmentation. There are five big choices you and Dr. Bottger will make:
The size of your implants
Whether to choose saline or silicone implants
The shape of your implants – round or teardrop
The surface of the implants – smooth or textured
The location of your incision during surgery
It's important to understand that all of these choices come with advantages and disadvantages, but all of them are safe. We would never offer you an option that does not protect your health and wellbeing.
Which choice is right for you will depend on your unique goals and circumstances. Dr. Bottger will make recommendations to you based on the objectives you've articulated and the concerns you've expressed. We believe in helping you achieve your goals, not dictating to you what you should do.
If you live in or around Philadelphia, Pennsylvania and you have questions about your breast augmentation options, please call Dr. David A. Bottger today at 610-355-1929 to arrange a consultation and examination.