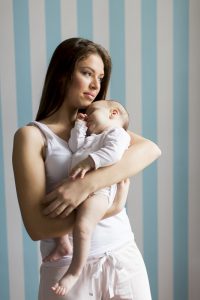 After having children, a woman's body has undergone many changes that may be difficult or impossible to reverse through diet and exercise alone. Philadelphia plastic surgeon Dr. David Bottger offers a procedure called a mommy makeover, which is a customized combination of treatments aimed specifically at restoring your pre-baby body.
If you are interested in a mommy makeover, don't hesitate to contact Dr. Bottger at 610-355-1929 to schedule your personal consultation.
Common Procedures In A Mommy Makeover
What is included in a mommy makeover will vary depending on your individual needs and concerns. However, the most common procedures include:
Tummy tuck
Liposuction
Breast augmentation
Breast lift
These treatments can address the breasts and stomach, which are the two areas which tend to be most affected by pregnancy and childbirth. Other plastic surgery procedures that may be included in a mommy makeover can include vaginal rejuvenation, butt lift, and thigh lift.
Body Contouring Procedures
During pregnancy, the abdomen stretches to accommodate the growing baby. In many cases, this stretching causes the abdominal muscles to loosen and separate. Once this happens, the only way to restore these muscles is through surgical intervention. A tummy tuck is a safe and effective procedure that tightens the abdominal muscles and eliminates excess skin and fat for a flatter, more attractive stomach area.
Liposuction alone is an option if the abdominal muscles have retained sufficient tightness and the only problem is minor areas of excess fat; however, most often, it is used in conjunction with a tummy tuck to refine the contour of the body.
Breast Enhancement Procedures
After childbirth and breastfeeding, the breasts have a tendency to deflate and change in both size and shape. A breast augmentation, breast lift, or combination of both can help to restore youthful, perky breasts as well as confidence in your body and femininity.
If your breasts have sagged significantly, you will likely need a breast lift to bring them back up to their natural position. Some women opt to have breast implants placed at the same time, in order to create more volume and a rounder shape. Breast augmentation plus breast lift is a great combination procedure to obtain your desired size and shape.
If your breasts have gotten smaller but have not sagged that much, a breast augmentation alone may suffice for your needs. In cases of minor sagging, breast implants can help to adjust the shape and fill out the breasts for a pleasing appearance. However, if you do have a lot of sagging, you will need a breast lift.
Schedule Your Mommy Makeover Consultation
If you are struggling to regain the body you had before children, please don't hesitate to contact Philadelphia mommy makeover surgeon Dr. David Bottger. Call 610-355-1929 today to schedule your personalized, one on one consultation to come up with a treatment plan customized to your needs.