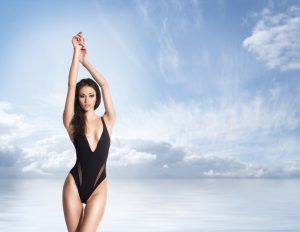 The portrayal of liposuction in the popular culture often engenders certain misconceptions about the procedure. Many Philadelphia-area patients come to Dr. Bottger's office with questions about the weight loss potential of the liposuction procedure.
Here's the simple reality: liposuction is not a weight loss procedure. Undergoing liposuction will not help you lose weight.
Instead, liposuction is a body contouring procedure. It is designed to eliminate stubborn deposits of fat that don't respond to diet or exercise. The ideal candidates for liposuction are, in fact, at or near their ideal bodyweight.
Liposuction is an extraordinarily effective tool for achieving these goals. It's a commonly performed procedure with an exceptional safety record, and when performed by our experienced, board-certified plastic surgeon, liposuction can achieve your goals while we protect your health and wellbeing at every step through the process.
We understand you likely still have questions about liposuction and what it can achieve. We enjoy answering our patients' questions and look forward to addressing all of your concerns. We're confident that liposuction is the right choice for you if you wish to eliminate stubborn deposits of fat.
If you live in or around Philadelphia, Pennsylvania and you have questions about the liposuction procedure, please call Dr. David A. Bottger, MD today at 610-355-1929.