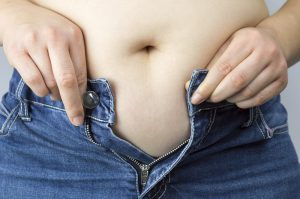 When thinking about a tummy tuck procedure, cost is usually a consideration. However, it should not be your main consideration. When thinking about getting a tummy tuck, the absolute most important factors are the skill and experience of your surgeon and how comfortable you feel with them.
Philadelphia plastic surgeon Dr. David Bottger places patient safety and satisfaction first. He understands that the cost of a tummy tuck can seem high initially, so he offers financing for patients in order to help them get the best tummy tuck surgery. If you are seriously considering a tummy tuck, please call Dr. Bottger at 610-355-1929 today to schedule your consultation.
The High Cost of a Cheap Tummy Tuck
There are many unscrupulous and unethical so-called "cosmetic surgeons" out there who take advantage of people searching for the cheapest tummy tuck surgery they can find. In many states and other countries, you are not required to be board-certified in plastic surgery to perform plastic surgery procedures. This leads to unqualified physicians offering plastic surgery as a way to make a quick buck.
Tummy tuck surgery is very safe and has wonderful results, when performed by a properly credentialed and experienced surgeon. When performed by someone without the proper training and experience, though, it can lead to disfiguration and even death. We strongly encourage you to do your research and make sure whichever plastic surgeon you choose is reputable, skilled, experienced, and compassionate. Board certification by the American Board of Plastic Surgery is a must.
Calculating the Cost of a Tummy Tuck
Your final tummy tuck cost will be comprised of several different factors, including:
OR fees
Anesthesia fees
Surgeon fees
Complexity of your procedure
Number of procedures you are having done
A mini tummy tuck will generally cost less than a full tummy tuck, because the mini tummy tuck procedure is less complex. However, a mini tummy tuck also produces less comprehensive results, and may not be a good option for you to achieve all of your goals. On the other hand, a tummy tuck with liposuction and a full lower body lift will usually cost more than just a tummy tuck due to the number of procedures involved.
Dr. Bottger will honestly assess your situation and let you know which procedures or combination of procedures will best help you achieve the look you want. During your consultation, we will let you know exactly how much your customized treatment plan will cost. We will also let you know your options for tummy tuck financing, and will help you apply for financing if needed.
Schedule Your Tummy Tuck Consultation
We welcome men and women who are hoping to achieve a flat stomach to come in for a personal consultation with Dr. Bottger. Call us at 610-355-1929 to schedule your consultation today. We serve patients in Philadephia, Newtown Square, and other nearby areas of Pennsylvania.