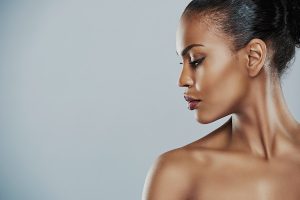 If you're a Philadelphia-area woman considering breast surgery, finding the right procedure is the first step in the process of achieving your aesthetic goals. One of the most common procedures is the breast lift.
But how do you know when the breast lift is the right choice for you? In fact, many of our patients don't even know the breast lift is an option – they come to our office planning on talking about a breast augmentation.
Dr. Bottger is committed to ensuring you only undergo the procedure that is right for you. In some cases, that means recommending a breast lift instead of an augmentation.
A breast lift is the right choice in the following circumstances:
Your primary concern is breast sagging, often caused by significant weight loss or pregnancy
You're largely satisfied with the size of your breasts
You have excess skin in the region
By contrast, a breast augmentation is usually the best option if your main goal is to increase the size of your breasts. An augmentation can address mild sagging, but that's not its main objective.
Of course, the only way to know for sure which procedure is right for you is to arrange a consultation and examination at our office. We'll help you find the path that's right for you.
If you live in or around Philadelphia, Pennsylvania and you have questions about the breast lift or breast augmentation, please call Dr. David A. Bottger, MD today at 610-355-1929 to arrange a consultation.