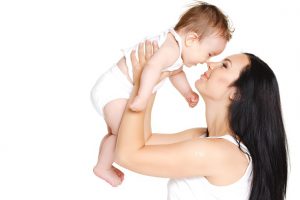 Dr. Bottger is committed to listening to you. When you visit our office for a consultation, you will engage in a conversation – you won't just be listening to what we have to say to you. Instead, you'll have a chance to ask questions, share your concerns and talk about your goals.
This is particularly important when it comes to the mommy makeover. Every woman in Philadelphia is unique, and every mommy makeover must match the unique needs and goals you bring to the office. We will custom-craft your mommy makeover to ensure it is right for you.
The following procedures are commonly part of the mommy makeover – yours likely won't contain each of these, but we will work from this list to find the combination that helps you achieve the beautiful, pre-pregnancy body you remember so clearly:
These procedures, as well as any others that match your unique objectives, can do extraordinary things and have a truly transformative effect on your body and sense of self-confidence. And you can trust in Dr. Bottger's unique experience and proven track record of success.
If you live in or around Philadelphia, Pennsylvania and you have questions about a mommy makeover, please call Dr. David A. Bottger, MD today at 610-355-1929 for a consultation.