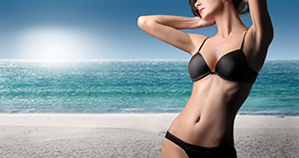 Liposuction is an excellent way for Philadelphia-area residents to remove stubborn deposits of fat that don't respond to diet and exercise. One of the reasons for this is that liposuction is an exceptionally safe procedure.
But this is only true if you take the necessary precautions, listen to Dr. Bottger's instructions and follow some simple steps in preparing for your liposuction surgery. If you do, your chances of having a safe, successful procedure are very good.
Here are some steps you can take to prepare for liposuction:
Share your complete medical history, including any allergies, with our staff. This is absolutely crucial.
Give up smoking. This can greatly aid the healing and recovery process after your liposuction procedure.
Make arrangements to have yourself driven home from your procedure – you won't be able to drive yourself. And look into getting some help around the house – you'll want to take some time off and relax.
More generally, you should carefully listen to all of Dr. Bottger's instructions and follow them completely. These instructions are for your own safety, and following them is absolutely in your best interests.
Of course, we understand you likely still have questions about liposuction surgery, and we want to answer all of them. This is, in fact, one more crucial component of preparing for liposuction surgery – asking questions, getting comfortable with the procedure and learning exactly what to expect from liposuction and your recovery process.
If you live in or around Philadelphia, Pennsylvania and you want to learn more about the liposuction procedure, please call Dr. David A. Bottger today at 610-355-1929 for a consultation and examination.