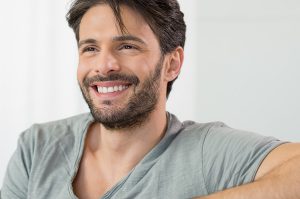 Gynecomastia is a condition in which men appear to have male breasts. While gynecomastia can have many direct causes, in the majority of circumstances, the exact cause of the condition is unknown. And if you're a Philadelphia-area man suffering from gynecomastia, you probably care less about the why and more about how you can eliminate this unsightly condition.
Fortunately, there are solutions. With a male breast reduction surgery, Dr. Bottger can remove the excess fat and/or glandular tissue that causes the appearance of male breasts, greatly improving your self-confidence and ability to enjoy sunny summer weather.
The procedure itself is quite simple – it's essentially the use of liposuction to remove targeted tissue. Dr. Bottger will make a small incision in the pectoral region, then use a small tube to remove the extra fat. In some cases, it is sometimes necessary to remove excess skin and glandular tissue as well.
Recovery is relatively simple and short – most of our patients are usually able to return to their normal activities within a week of undergoing male breast reduction. You can expect to wear a compression garment for a few weeks after your procedure.
We understand you likely have questions about the male breast reduction surgery, and we look forward to answering them and addressing all of your concerns.
If you live in or around Philadelphia, Pennsylvania and you want to address your gynecomastia once and for all, please call Dr. David A. Bottger today at 610-355-1929 for a consultation and examination.