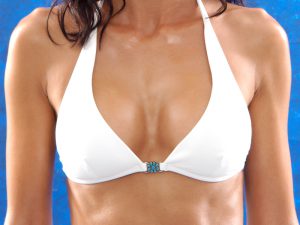 If you want to improve the size or shape of your breasts, whether because they are asymmetrical or you are just unsatisfied with their natural size, breast enlargement might be right for you. When considering breast augmentation surgery, it's important to remember that it is a personal decision and you should make it for yourself and not someone else.
You might want to consider breast enlargement options in Philadelphia if:
You feel your breasts are too small
Your breasts have lost shape or volume after weight loss, a pregnancy, or with aging
The upper part of your breast appears "empty"
Your breasts are asymmetrical
Either or both breasts have failed to develop normally
You've had trauma to your breasts and want them restored
Whatever the reason, Dr. Bottger can help you through the process of determining if you're a viable candidate for breast enlargement. The best candidates for augmentation surgery are those who:
Are in good general health
Have fully-developed breasts
Have realistic expectations for the procedure
The best way to determine if breast augmentation is the right procedure for you is to let Dr. Bottger assess your needs in person.
To schedule an initial consultation to find out more about your breast enlargement options in Philadelphia, call 610-355-1929 today. We happily welcome patients residing in and around the areas of Philadelphia, Newtown Square, and West Chester, Pennsylvania.