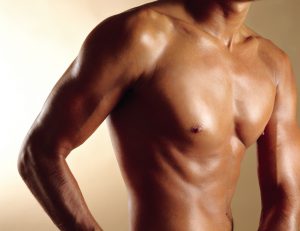 An excess of breast tissue, producing the appearance of "breasts" on men, is a common, embarrassing condition for men in the Philadelphia area. Known as gynecomastia, this condition can prevent you from fully enjoying your life in the way you want to.
If you're dealing with gynecomastia, you might be considering male breast reduction surgery. When performed by our experienced, board-certified plastic surgeon, male breast reduction is safe, simple and effective.
But is it right for you? Dr. Bottger only recommend surgery when it's the right course of action for a patient. We want to help you achieve your goals- safely.
The ideal candidates for gynecomastia surgery:
Are in good overall health, with no active infections
Are non-smokers
Are mentally healthy and possessed of reasonable expectations for the procedure
Have firm, well-toned skin that will react well to glandular removal
Of course, the only way to know for sure if you're a candidate for breast reduction surgery is to arrange a consultation with Dr. Bottger. He'll talk to you about your concerns, answer your questions and help you determine if surgery is the right choice for you.
If you live in or around Philadelphia, Pennsylvania and you're considering surgery to address gynecomastia, please call Dr. David A Bottger today at 610-355-1929.